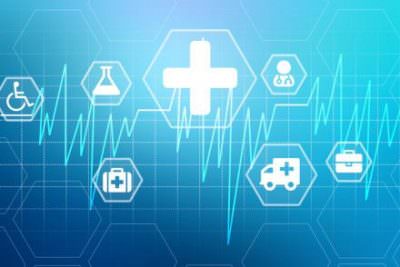 Health information management means overall improvement
 Developing a Successful Health Information Management System
The last decade of health care management has seen a tremendous increase in regulation, in the face of burgeoning technological advancements and desire for patient quality of care. What was once a profession focused solely on improving the health of each patient has often evolved into a hybrid operation in which patient outcome and satisfaction is balanced with the need for maximum efficiency.
Essential to the success of both the patient experience and the financial health of the enterprise is an efficient health information management system (HIM). Organizational accuracy within a health information management system allows the facility to function smoothly without unnecessary, frustrating, and costly interruptions in workflow.
As health information management continues to play a greater role in the overall structure of healthcare businesses, many of them will cycle through multiple vendors and systems before they settle on the one that best fit their optimal operations model.
At GeBBS, we understand the need to facilitate access to electronic health data both in medical coding and auditing while protecting the privacy and security of all health information. Our evolving role as the data steward has made us a reliable partner to many of our clients.
Patients, providers and payors benefit from efficient healthcare information management
Health Information Management: People Make the Difference
Any system is only as good as the people who manage it. The healthcare information management professionals at GeBBS are credentialed and trained in the latest HIM applications and apply this knowledge to improve the workflow in any healthcare provider organization.
As an integral part of your enterprise, our healthcare information management team maintains HIPAA compliance to the necessary standards of confidentiality and accuracy to ensure that all health information is timely and protected.
Health Information Management from Experts
As a leading national provider of revenue cycle management (RCM) and health information management (HIM) solutions, GeBBS delivers a world-class infrastructure of highly skilled professionals, robust processes, and proprietary workflow engines to help creates an ideal partnership for our clients.
Our in-depth healthcare industry expertise creates end-to-end solutions to successfully resolve health information management challenges, while enhancing the overall business operations of our clients.
Founded in 2005, GeBBS Healthcare Solutions provides experienced and trusted health information management services for a diverse assortment of healthcare enterprises. Our clients benefit from:
10+ years of hospital and provider experience
A network of over 4,000 experienced industry professionals
Corporate security certifications: SSAE 16 Type II, ISO/IEC 27001:2013, and ISO 9001:2008
Real-time dashboard reporting via GeBBS' proprietary SaaS technology
A client-centered focus on achieving maximum efficiency in HIM through continuous improvement of our people and technology
For more information on how GeBBS can become your strategic healthcare information management partner, call (888) 539-4282 or click here to contact us online.