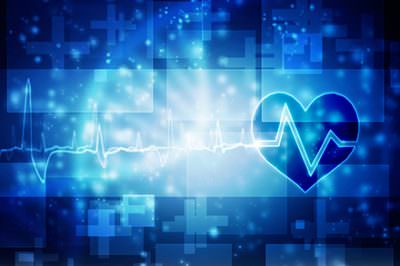 Medical Coding Service: Sensible Outsourcing
Whether it is a private practice, hospital, or clinic, today's healthcare providers are challenged to find solutions that provide the best possible patient care. Increasing regulation, oversight, and pressure to improve the bottom line have caused healthcare businesses to reduce both the amount of available patient face time and the need for added investment in technology – two elements that have shown to support patient satisfaction and referrals.
To overcome this new normal in healthcare, many providers have turned to outsourcing certain functions when it has shown that doing so will provide some form of reduction of resource burden. At or near the top of the list of outsourcing options is a medical coding service.
By outsourcing to a medical coding service, you are removing not only the burden of internal regulation – that is, the time and expense of managing employees, but also the burden of the peaks and valleys of workload and associated training of such staff.
Medical Coding Coding Service Comparison: Experience Matters
But not all medical coding service companies are alike. Since 2005, GeBBS has been a trusted medical coding service to a wide variety of healthcare providers across many specialties and both facility and professional fee. These providers have found that GeBBS delivers an effective means of organizing healthcare diagnosis codes, procedures, equipment, and services, which leaves them with more time to focus on patient care.
They trust GeBBS because as a medical coding service, as we provide:
• Certified staff
• Robust proprietary technology
• Proven processes
• 10+ years of hospital and provider experience
• A network of over 4,000 experienced industry professionals
• Corporate security certifications: SSAE 16 Type II, ISO/IEC 27001:2013, and ISO 9001:2008
• Customizable and scalable solutions
• Impeccable workflow
Perhaps most important, they know that they can rely on GeBBS to provide the reliability and accuracy they need in a medical coding service to reduce errors and streamline efficiency.
Plus, GeBBS is a secure medical coding company. We maintain strict compliance with the latest HIPAA patient privacy standards and have implemented rigorous security policies at a PHI, data, application, hardware, network and physical infrastructure level. with pro.
Trust the medical coding services experts
GeBBS Healthcare Solutions provides experienced and trusted medical coding services for a diverse assortment of healthcare organizations. Our clients benefit from:
• Real-time dashboard reporting via GeBBS' proprietary SaaS technology
• Internal information security audits
• Comprehensive security
• A client-centered focus on achieving maximum coding accuracy through continuous improvement of our people and technology
By leveraging our people, processes, and technology, GeBBS clients reduce operating and capital costs, recover revenue, improve patient satisfaction, and increase productivity. Most important, healthcare providers see improved job satisfaction due to a reduction in their administrative and internal management duties.
For more information on how GeBBS can become your strategic medical coding service partner, call (888) 539-4282 or click here to contact us online.