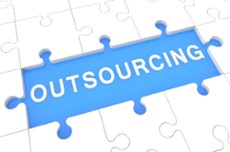 There are many benefits of outsourcing the chronic care management (CCM) activities for physicians who want to take advantage of the new Centers for Medicare & Medicaid Services (CMS) initiative that pays doctors for delivering non-face-to-face care to their Medicare patients who have two or more chronic conditions.
Primary, of course, is the ability to create a new, significant revenue stream for the practice. This is entirely possible, even for smaller practices, when the chronic care management coordination is outsourced to a healthcare organization that specializes in this type of activity.
Outsourcing overcomes the time-intensive CCM challenge for many physicians who do not have the professional staff bandwidth to provide this ongoing chronic care management. The new CMS initiative works well with outsourcing.
The billing physician creates a specific healthcare plan for his patients and then turns that plan over to the outsource organization who is responsible for the daily or weekly contact with the patient to monitor his or her progress, provide health coaching according to the physician's care plan, ensure the patient is being compliant with the plan and report this progress to the physician.
This allows the physician to extend his chronic care management to a greater number of patients by giving him the added professional staff bandwidth he needs.
By outsourcing the daily care management activities physicians can combine technology, clinical services and analytics that yield improved patient interactions between actual office visits, with almost no impact on their current professional staff.
Outsourcing will allow the physician to increase and maximize his patient enrollment in the program, improve patient compliance and provide CCM documentation requirements, while minimizing additional workload.
Outsourcing care management provides an end-to-end solution that will improve outcomes and provide increased revenue for the physician.
The communication between the outsourced organization's professional staff and the patient is an extension of the physician's practice and qualifies as physician interaction under the new CMS initiative. Additionally, ongoing interactions through personalized messaging motivates and supports patient's to reach predetermined health goals set for them by their physician.
As a result, engaged patients are more likely to participate, adopt healthier behaviors and follow their physician's care plan. The end result is higher quality of patient engagement, increased compliance, better outcomes, lower costs – and increased revenue for the physician.