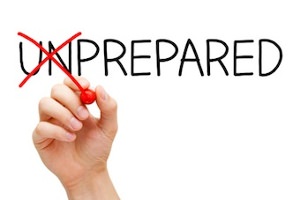 There have been numerous delays to the implementation of ICD-10. These delays have caused untold frustration, — but they have also created opportunities for healthcare providers and the organization that serve the healthcare industry. You now have time to readjust your ICD-10 timeline preparations. As an HIM Director for many years, I am offering a plan of action that may help you be prepared for the October 2015 deadline.
Considerations for Your ICD-10 Preparation Timeline
First, don't stop or delay your planning and preparations. You have probably already accomplished some of the tasks required to meet the transition to ICD-10. Stay the course; keep on preparing and simply be ready early – in 2015.
Here's a brief outline of my plan. If you would like the complete details of this my plan, please click on the button at the end of this blog. There are a myriad of steps under each of the following major headings that you need to take to be prepared.
Outline for ICD-10 Preparations
Organize YOUR ICD-10 Efforts
Assess the Impact ICD-10 Will Have on Your Organization
Conduct Vendor Assessments for the Support You Will Needs
Contact Billing Services and Clearinghouses to Assess their Preparedness
Assess Your Training Requirements
Revise Internal Processes as Necessary
Identify Your External Testing Needs and Dates
Conduct a Risk Assessment for Areas that May Present Challenges
Implement ICD-10 Coding in Your Workflow
Monitor Your Accuracy – Audit, Audit, Audit
A good preparation plan will significantly reduce your risks. Any transition of this magnitude will present a huge risk to your organization. Misapplication of the new coding not only threatens lost income but an assortment of other administrative and even legal issues. Use this new delay in the compliance date to reassess your plan and ensure that everyone in your organization is prepared.
Adopt new technologies where needed. Obsolescent technology is a burden for any healthcare organizations, and will even be more critical during the transitions to ICD-10 Technology has a short lifespan and new technologies, such as computer-assisted coding (CAC) are being perfected every day. There are also staff support services that can augment your staff's expertise during this transition. Avail yourself to every possible avenue of assistance during the transition, and most importantly – BE PREPARED!
For my complete plan click here.