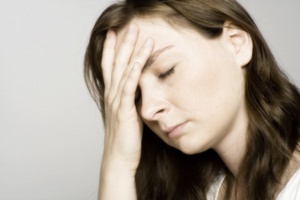 Inefficient revenue cycle management (RCM) and outdated RCM technologies are causing almost unbearable pain for many medical practices. These RM inefficiencies are resulting in extreme financial hardships, to the point that in a recent survey conducted by Black Book, a technology and services market research and opinion company, 87 percent of practice managers believe their revenue cycle management is so out-of-date and inefficient, it will result in the sale of the practice to a larger physician group or hospital within the next year or the practice will dissolve.
Other astounding facts the survey uncovered were:
* 72 percent of physician practices, whether in a network, independent or part of a large group or hospital system, expect declining to negative profitability next year because of underutilized or inefficient billing technologies and processes.
* 86 percent of practice business managers believe their RCM technology and processes will not be able to accommodate upcoming regulatory requirements or updates, and 100 percent believe their practice's software is not prepared for participation in accountable care organizations (ACOs).
* 87 percent of practices say their billing and collections systems need upgrading.
* 71 percent of physician practices are considering a combination of new software and outsourcing services to improve their RCM systems, and 89 percent say they would prefer a single-source vendor offering software, outsourcing and consulting options.
What can be done – quickly – to resolve these challenges and bring relief to medical practices? The foregoing statistics indicate a fast solution is necessary and that is only available by enlisting immediate outside help. This help should come in the form of complete Revenue Cycle Management assistance that provides a wide range of RCM services, leveraging people, processes and technology to provide immediate operational and financial solutions that will maximize reimbursement and reduce expenses. These services should include:
Eligibility & Benefit Verification
In the absence of proper eligibility and benefit verification, countless downstream problems are created — delayed payments, reworks, decreased patient satisfaction, increased errors, and nonpayment. To avoid these problems, an outside expert service can be employed to remotely host a centralized eligibility unit for medical practices. This solution can deliver an expert staff and technology management with the objective of delivering high-quality, cost-effective patient insurance eligibility and related services.
Medical Coding
High quality coding services are essential to the survival of a medical practice, especially with the upcoming transition to ICD-10. A team is comprised of experienced Certified Professional Coders, who are ICD-10 trained, and professionally accredited will have the proficiency to meet any medical practices coding and billing needs.
Charge Capture and Payment Posting Services
This solution should automate the receipt, processing and posting of all RCM paper documents including charges, demographics, insurance payments, patient payments and correspondence. Services within this solution should include:
* Patient Registration
* Charge Entry
* Payment Posting
* Denial Posting and Management
* Account Reconciliation
* Refund Handling
Credit Balance Resolution
Credit balance backlogs should be prioritized and processed. Incorrect adjustments, erroneous credits and misuse of debit codes can make the credit balance task quite challenging. A professional approach is the key to resolving credit balances, many of which become account corrections as opposed to actual refunds.
If you are feeling any of the foregoing pains, put your bottle of Tylenol away and visit www.gebbs.com. We can help you survive the pains and hardships of today's healthcare financial environment!