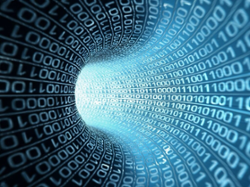 Big data is the hot buzz word right now in healthcare IT. The constant news barrage about the value of big data and business analytics/intelligence (BI) is forcing healthcare IT departments to take notice and determine what value big data really has for their facility. As this terminology has evolved in healthcare, big data has become the popular term to describe the exponential growth and availability of all kinds of data — both structured and unstructured. What is the potential importance of big data to healthcare providers?
We would like you to join our conversation and give us your point of view on the role big data can play in the improvement of healthcare Revenue Cycle Management.
One answer might be that by examining more data, healthcare providers can make more accurate analyses, and more accurate analyses can lead to more confident and better decision making. Better decisions, of course, can lead to greater financial and clinical operational efficiencies, cost reductions and reduced risks.
Big data vendors are proliferating in the healthcare marketplace. Will their solutions provide more and better answers — or just more statistics to dig through?
Apparently, big data isn't all talk and buzzwords. Based on research from Gartner, big data is expected to account for $34 billion in IT spending by the end of 2013, and this spending may triple by 2018. Also, in a recent article, CIO magazine discussed how big data and analytics are being used in the healthcare industry to improve care delivery. The article reported on several real-life cases where healthcare organizations have used big data analytics to improve outcomes and reduce costs. These cases all have one thing in common — they push the analytics out to the point of care decisions.
Boston-based Partners HealthCare system–which includes Brigham and Women's Hospital, Massachusetts General Hospital and Harvard Medical School–uses big data to connect its financial, operational and clinical analytics systems. The system described as an "intelligence system for the EHR," allows for real time queries, analytics and reports at the point of care. It had about 5,000 users at the time the article was written.
Intermountain Healthcare, a Utah-based system of 22 hospitals and 185 health groups, has partnered with Deloitte to mine its more than 90 million patient EHRs for outcomes analysis with two programs–OutcomesMiner and PopulationMiner.
Researchers from Ohio State University's Wexner Medical Center and the analytics firm Farsite made progress in reducing readmissions — they found heart patients skip rehabilitation appointments for reasons ranging from co-morbidities to transportation problems and lack of motivation. Based on those results, a trial program had patients' families and influential friends send positive texts encouraging the patients to continue going to rehab.
The big data phenomenon is global. Healthcare organizations and businesses around the world, of all sizes, are taking a closer look at how to use big data solutions. Data analysis projects that begin with specific informational goals will more often than not produce the most valuable outcomes, because there is structure in place from the beginning.
The challenge for any organization wanting to use big data to improve its operation — is to know the "right" questions to ask of the big data to make the value of its analytics worth the trouble.