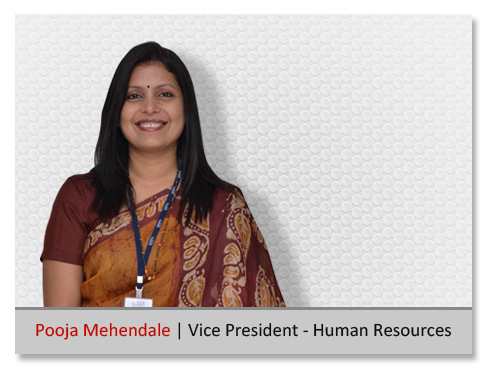 GeBBS Healthcare Solutions, Inc., an industry leader in healthcare revenue cycle management (RCM) outsourcing solutions, announced recently that Pooja Mehendale, the company's Vice President of Human Resources, has received an Award in the Women Super Achiever Category from the Employer Branding Institute. The award was bestowed on Ms. Mehendale for her outstanding achievements in the Human Resources (HR) field.
The Employer Branding Institute provides a forum for senior leaders in HR to connect with each other in cyber space to share best practices in Employer Branding, Talent Management, Talent Development and Talent Innovation. The Branding Institute Awards, representing HR leaders from over 36 countries, create a platform to celebrate the very best in Employer Branding in several Asian countries.
GeBBS has a keen interest and focus on managing its human capital by providing development through training and certification of its workforce. One of the company's core values is to make its employees' work environment a positive and rewarding experience, over and beyond financial compensation. Ms. Mehendale is responsible for overseeing and fostering this positive employee environment.
"We are pleased that Ms. Mehendale has received this well-deserved recognition," commented Nitin Thakor, President and Chief Executive Officer of GeBBS Healthcare Solutions. "Successful company cultures are created; they just don't happen." "We are gratified that Ms. Mehendale is using her experience to strengthening our human capital initiatives and build a stronger team to better serve our healthcare clients."
About GeBBS
GeBBS Healthcare Solutions is a Business Process Outsourcing company that specializes in enhancing the financial performance of healthcare providers by seamlessly supporting their revenue cycle management. The company is based in Englewood Cliffs, NJ, and operates multiple delivery centers around the world. This unique combination of healthcare industry expertise, technology and global resources yields cost and operational efficiencies that are among the best in the industry.