By Nitin Thakor, GeBBS President & CEO
The U.S. does have a physician shortage today and that shortage is expected to grow to over 130,000 by 2025. What is causing the problem? In my opinion two things are driving this shortfall of doctors. First, millions of new patients are and will be entering the healthcare delivery system under the Affordable Care Act (ACA). One of the main tenets of ACA — and it is not a bad thing — is its focus on the prevention of developing medical problems, not treating medical conditions; this takes significant time and resources.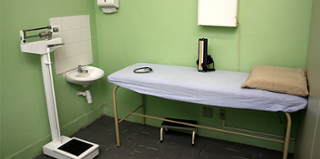 The second problem with the doctor shortage is that primary care physicians (PCPs) are slowing becoming extinct. Fewer medical students are choosing primary care as their career path. Older PCPs are retiring early. Many others are closing their practices or seeking employment with large health systems and hospital. Today only 30 percent of all physicians practice primary care — compared to about 70 percent in most other developed countries.
Kaiser Permanente is solving their physician shortage by opening a medical school in Southern California with its first class expected to enroll in the fall of 2019. They intend to grown their own doctors! According to Kaiser's press announcement: "they intend to instill Kaiser's integrated model for high-quality care at sustainable costs in the minds of future physicians."
By training physicians in their system's care model, well before residency, the school will better prepare doctors for work within their system, which could boost Kaiser's population health metrics, improve efficiency and drive down costs when graduates are hired down the road.
The concept of training your own professionals to fill shortages is not new. Consider the U.S. at the beginning of the 20th century when trained school teachers were almost nonexistent. Normal colleges burgeoned in practically every state to educate teachers for the growing U.S. population.
Dr. Edward Ellison, a national leader for Kaiser and an executive sponsor for the school, summed up the school's philosophy. He explained, "We have a rich history in teaching physicians. This is the missing piece of the arch. We need to prepare physicians for the way health care will be delivered in the future, not just medicine, but about integrated systems of care and how to work in a much different medical environment. Our advantage is we can start from scratch."
Kaiser is doing just that; they will prepare physicians to meet their growing medical needs who are also schooled in their health system's care delivery philosophy.