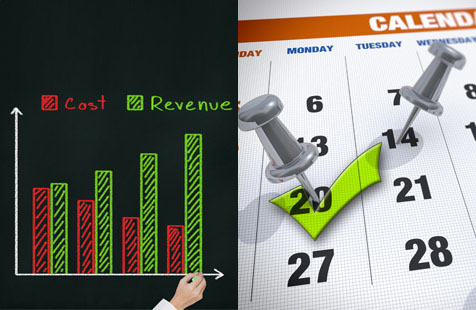 Long Island Radiology Practice Utilizes GeBBS Healthcare Solutions to Address Billing Issues and Develop Enhanced Practice Billing Guidelines
On January 20, 1953, Dwight D. Eisenhower succeeded Harry S. Truman as the 34th President of the United States. Later that year, Walt Disney's feature film, "Peter Pan," premiered, and the coronation of Elizabeth II took place at Westminster Abbey. While this event may not rate on the same scale as these world events, 1953 also marked the year Dr. Jerome Zwanger founded his radiology practice on Long Island, New York. Zwanger partnered with Dr. E.J. Pesiri in 1958, and the two doctors led Zwanger-Pesiri Radiology for more than 50 years.
Now owned and led by Drs. Steven and Susan Mendelsohn, Zwanger-Pesiri Radiology has grown to be one of the most respected radiology practices in the country today. The radiologists of Zwanger-Pesiri are subspecialty trained in areas such as neuroradiology and musculoskeletal, body and breast imaging and serve residents of the counties of Nassau and Suffolk on Long Island.
CHALLENGE
Zwanger-Pesiri Radiology implemented a new billing system to streamline the workflow for its centralized billing office (CBO), but it wasn't until approximately six weeks after the system's go-live that Dr. Steven Mendelsohn and his staff realized the practice's billing wasn't going out to its patients because of various IT-related issues. Once those IT challenges were addressed, the practice was significantly behind on its billing.
Although the company that sold the new billing system gave Zwanger-Pesiri some recommendations on how to catch up on its billing, they suggested contacting GeBBS Healthcare Solutions, an industry leader in healthcare revenue cycle management outsourcing solutions. Based in Englewood Cliffs, New Jersey with a multiple Global Delivery Centers (GDC) located in India, the company's in-depth understanding of the healthcare industry enables it to provide innovative end-to-end Business Process Outsourcing (BPO) solutions to its clients.
The primary goals of the GeBBS Healthcare Solutions team of independent consultants were to measure the health of Zwanger-Pesiri's billing and accounts receivable, provide a client billing report card measuring the key performance indicators (KPI) against industry benchmarks, assess the functional processes of the practices revenue cycle and identify opportunities to reduce costs and increase collections for the practice. Secondary goals for the team were to appraise the utilization of Zwanger-Pesiri's practice management system and assess the industry and system knowledge of the practice's CBO management team.
SOLUTION
"This started out as a catch-up project for us, and we could not slip further behind, so we needed resources who could perform well," explained Dr. Steven Mendelsohn. "We started the project with GeBBS, and within only a couple days they were up and working efficiently to go through our billing backlog. We have a staff of approximately 600 and have around 550,000 visits per year, so our billing volume is high. The GeBBS team kicked into high gear, and not only got rid of the backlog but got us current, which is especially important since we were usually about three weeks behind in our billing."
GeBBS provided Zwanger-Pesiri with two industry experts to mine data and assess staff and developed a leaner, more manageable organizational structure. They presented Dr. Mendelsohn and his key leaders with a practice "report card" that measured the practice's CBO performance against industry benchmarks. In addition, the GeBBS team presented Zwanger-Pesiri with proven and doable steps to improve the efficiency and effectiveness of its staff and calculated the savings and improved cash flow available based on the implementation of such suggestions.
RESULTS

In addition to eliminating the practice's billing backlog, GeBBS has provided other benefits for Zwanger-Pesiri. According to Dr. Mendelsohn, "Since we started working with GeBBS, we've been able to eliminate all our employee overtime, which has resulted in a tremendous savings of 75 percent or more. There are now approximately 35 GeBBS employees working exclusively for us, and they are very responsive. Plus, my employees see how well the GeBBS employees are performing and want to match that productivity."
SOLUTION DELIVERED
Establishment of an experienced team of billing employees to eliminate billing backlog without bringing in additional IT resources.
BENEFITS
Streamlined workflow for practice's centralized billing office
Elimination of billing backlog
Increased employee productivity
Development of a billing report card to measure key performance indicators