Right on the heels of the Aetna-CVS merger story, Healthcare Finance News reported earlier this week that Humana is eyeing a deal with Walmart.
The $69 billion merger between CVS Health and Aetna, announced by CVS on Sunday, has spurred industry analysts to talk about a possible deal between Walmart and Humana, as the retailer feels the increased competition from an integrated pharmacy business and is currently in an arms race against on-line giant Amazon who is reportedly poised to enter the pharmacy business.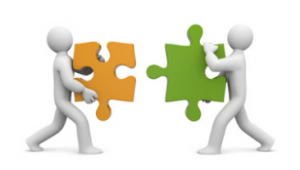 Humana has not responded to the merger rumors.
So far, the American Hospital Association has offered no comment on what an Aetna-CVS deal, and its analytically-boosted pharmacy health hubs, would mean as competition to providers, but their totally integrated business would be a juggernaut with which other pharmacy and health plans will have to compete.
The Healthcare Finance article reported that Moody's Investors Service was bullish about the Aetna-CVS deal, saying its diversified revenue stream, unsurpassed scale and reach in the industry had the potential to reshape the entire health plan market.
The merger does have the potential to reduce the cost of healthcare, due to Aetna's membership data, technology and strong Medicare Advantage growth, combined with CVS's pharmacy operations, including minute c
linics and prescription drug programs. However, it remains to be seen whether or not the savings from these mergers will be passed on to consumers or go straight to the bottom lines of the merged giants.
Another thing to consider is what will be the long-term effect on the healthcare industry when almost all of the pharmaceuticals and health plans are controlled by three or four seamlessly integrated giant companies. Will they pass their benefits and cost savings on to consumers or will they exploit their nearly monopolistic advantages for company gains?