Following is a plea from AHA Chairman Gene Woods, and I would urge everyone in the healthcare industry to respond to his plea by contacting their congressional representatives. Our hospitals are already hurting from lower inpatient volumes and the movement to value-based care. This unnecessary cut will hurt them even further. As Mr. Woods points out, the 304B program does not cost the federal government a dime, and this is not the time to "pile on" further cuts to our already cash-strapped hospitals.
Mr. Wood's Message:
The 340B program enables hospitals that serve many low-income and uninsured patients to buy prescription drugs from drug manufacturers at discounted costs and use the savings to provide a range of comprehensive health services to their local communities.
This program has played an important role in helping hospitals stretch already scarce federal resources to expand access to care, enhance community outreach programs and offer unique health services like free vaccines, clinical pharmacy benefits and smoking cessation classes.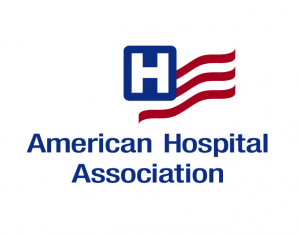 However, without further action, the Centers for Medicare & Medicaid Services will cut Medicare payments to many of the hospitals that participate in 340B by nearly 30%—even though the program does not cost the federal government a dime.
Cuts that severe would dramatically threaten access to care for many patients in communities across the country, including our most vulnerable patients. That's why the AHA has filed a lawsuit to prevent these cuts, and reengaged with Congress to enlist its help protecting this important resource for our patients and communities.
Right now, it's important that we work together to assure that both the Court and Congress understand that the savings generated through the 340B discount program make a big difference for our communities and help our friends, neighbors and family so they can have access to the level of care they deserve. Please join our efforts now by urging your representative in Congress to cosponsor H.R. 4392, a bill to prevent these significant cuts from taking effect.
Gene Woods, AHA Chairman