With all of the changes in healthcare reimbursement policies and the influx of high-deductible patients, healthcare providers need to shift their patient access management strategies to meet these new challenges. No longer can the registration process be looked upon as a simplistic completing of forms and getting the patient into a bed. Today's patient access professional must be capable of highly skilled worksuch as reviewing referrals, obtaining authorizations, verifying eligibility, determining the patients' willingness and ability to pay, requesting payment at time of service and arranging sophisticated payment schedules to ensure collection of revenue for services rendered.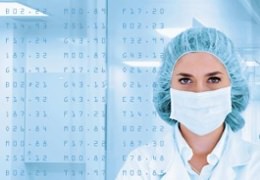 Today's patient access representatives have much broader responsibilities than did traditional registrars in the past. Hospital information systems use insurance plan codes to identify the various products offered by each insurance carrier. Patient representatives are expected to quickly decipher which plan the patient belongs to from the patient's ID card. The patient representative's choice affects the manner in which the claim is sent to the carrier, and an incorrect choice can delay claim submissions and often result in rejected claims and delayed payments.
Managed care agreements have added another level of complexity. Patient access representatives must know when to obtain preauthorization and referrals, and to verify the appropriateness of the place of service. Even the most sophisticated "managed care matrix" cannot address every scenario for every plan. Within a specific carrier, the rules can differ down to the level of a particular employer.
Healthcare providers must become highly creative in implementing best practices for patient access management to address today's patient registration challenges.