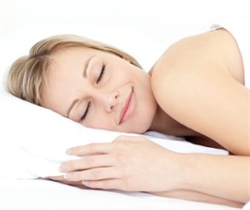 Now that the transition date for ICD-10 has been finalized – again! Don't let concerns about severe reductions, or even the complete stoppage of your revenue stream caused by potential ICD-10 coding errors and slowdowns in your coding productivity keep you awake at night.
There are reasons to be concerned, but proper preparations can assuage them. Early ICD-10 test results reported in Becker's Hospital Review from data gathered by HIMSS and WEDI indicate that only 63% of ICD-10 documentation was accurately coded. In addition, coders averaged only two medical records per hour, compared with four per hour under ICD-9, which equates to a 50 percent drop in productivity.
There is hope and a good night's rest – if you are prepared!
CMS officials are saying that good preparation and planning can keep providers' accounts receivable from shutting down completely during the transition to ICD-10. The agency knows there are going to be claim denials, but they also contend there are ways to avoid many of them.
Include CMS policies in your plan. To deal with this critical change management, select a key person within your organization to be in charge of your ICD-10 staff training and education well in advance of the transition deadline.
Education on ICD-10 is going to be critical. Specialty associations, such as AHIMA, AMA, MGMA, HIMSS and several billing associations will be offering training programs and information. Take advantage of these opportunities. Every organization is going to need extensive education and training. The learning curve is going to be tremendous. Targeted, online educational programs that your staff members can access any place they have Internet availability will impact their daily productivity the least.
Industry webinars sponsored by various associations will focus on specific aspects of the ICD-10 transition. Monitor the topics of these webinars and ensure your staff members attend the appropriate ones. In addition, make sure the educational opportunities your staff attends are led and designed by true industry subject matter experts. There are going to be many educational opportunities offered in the next six month – select the ones that will provide your organization with the most return for time expended. If you select a customized educational program, ensure it is designed to maximize content retention, while minimizing interruptions to your staffing productivity.
What's your take on ICD-10 education and training? We would like to hear from you.