According to a recent survey conducted by a major healthcare consulting firm, a growing number of U.S. doctors are leaving private practice for hospital employment. Only one-in-three will remain independent by the end of 2016, according to the survey. The number of independent physicians has declined over the last several years, from 57 percent in 2000 to 49 percent in 2005.
What are reasons for this dramatic decline in independent physicians?
The reasons cited most frequently are reimbursement pressures and overhead costs. Governmental regulations and various reimbursement mandates are making it almost impossible for independent physicians to survive. Many doctors are opting out of public programs, such as Medicaid, health exchange plans and Medicare.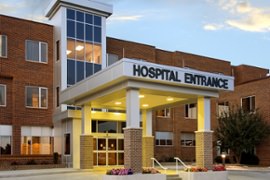 In response to these revenue and cost pressures, some independent physicians are experimenting with low-staffing models, such as reducing support personnel or extending office hours. Other independent physicians are creating new business models to remain competitive. They are turning to outsourcing almost all of their back office operations.
All of the governmental regulatory and coding changes are making billing and collections a huge challenge for physicians. Dealing with these collections and denials, plus continually training staff in order to keep up with the changes, also puts a strain on independent physicians' staffs.
Billing has become such a complicated process that it must be handled by professionals who have expertise in several realms of knowledge including: coding claims, denial management and medical procedures.
Outsourcing a physician practice's revenue cycle management can provide a significant cost and labor savings. It also allows physicians to concentrate on such things as EHR adoption and achieving meaningful use, rather than worrying about billing and ICD-10 preparations.
With outsourcing fewer billing staff members are needed to handle claims and collections, allowing independent physicians to concentrate on what they do best – practicing medicine. Outsourcing may be a solution to stop the decline in the number of independent physicians in the U.S.