In an article entitled: "Boeing negotiates directly with more health systems" in this morning's Modern Healthcare e-newsletter, it was reported that airplane manufacturer Boeing Co. will soon offer more employees the option of health benefits negotiated directly with local health systems. The employer, being skilled in the art of negotiations, is bypassing the big insurance companies and negotiating directly with providers. The company first used the strategy last year in Seattle to better control healthcare costs.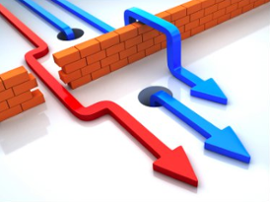 Donn Sorensen, president of Mercy's operations in eastern Missouri said, "Boeing approached the health system looking to contract and successfully pushed for "very detailed" performance targets. If they can do one thing, they can procure. They are very data-driven."
Some other large companies that include: Intel Corp. contract directly with Presbyterian Healthcare Services in New Mexico. Lowe's Corp. and Wal-Mart Stores have limited contracts for orthopedic and cardiac surgeries with select U.S. health systems.
Is this a harbinger of things to come?