In today's healthcare delivery environment, physicians are constantly looking for new ways to earn and increase their bottom lines. For example, the 2015 Medicare Physician Fee Schedule (PFS) will pay for non-face-to-face services for CPT code 99490 — Chronic Care Management (CCM), which reimburses practices on an average of $42 per patient, per month. Of all the governmental mandates that have come along — this is a good one. It incentivizes physicians to extend their care management and care coordination services to their patients who need it the most, and it will improve outcomes for critically-ill patients.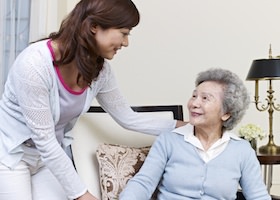 The good news is that chronic care management, as well as the medical coding for these services, can be fulfilled by professional outsourced companies. This is a critical element of the CMS initiative.
Traditionally, physicians have not had the staff bandwidth to support intensive Chronic Care Management; however, this initiative allows doctors to outsource much of the hands-on, daily care coordination to healthcare organizations who are staffed with experienced care management and medical coding professionals. These outsourced coding companies can work hand in hand with a medical practice's CCM to provide end-to-end professional services.
It's not a coincidence that more than 80% of practices who want to offer CCM services to their patients ultimately end up outsourcing their CCM service and their medical coding.
The billing physicians are still responsible for creating their critically-ill patients' care plans and directing the efforts of their professional outsourced staff.
CMS allows physicians who bill for the 99490 code to delegate this non-face-to-face time, and provide only general supervision on the CCM work they do. This critical change allows physicians with smaller professional staffs to extend the medical coding and care management of chronic diseases to their patients who need it the most and at the same time create a new revenue stream.