A large Chicago-based health system recently posted an operating loss of about $186 million in 2015, nearly 15 times the amount reported in the previous year. In addition, the system will lay off 250 employees and leave 450 jobs unfilled. The health system has told its bondholders that it will write off $53 million of its accounts receivable for patient bills that went uncollected, according to a major Chicago newspaper. The CEO has attributed almost half of the system's financial losses to an inadequate collections system, which forced the hospital to write off some bills for being too old to collect.
This did not have to happen!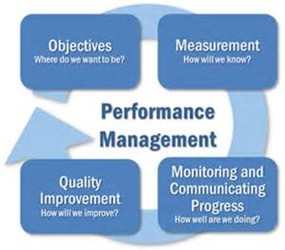 If the health system had implemented an end-to-end, comprehensive revenue cycle management (RCM) solution that includes payer credentialing and a complete billing and collection service, they could have avoided their financial quagmire. An all-inclusive RCM solution would have helped them stay on top of their Medicaid and Medicare billing, managed care plans, government-funded programs, and third-party insurances. They would have had available to them key performance metrics for accounts receivable and collections to measure their ongoing success and integrate best practices, where and when needed.
Following are just a few of the RCM solutions that could have helped this health system avoid their financial challenges.
Successfully scheduling patient flow takes thought and careful planning. It is by far one of the most challenging aspects of care delivery, but when done properly, managing patients' schedules will increase your capacity and efficiency without increasing your overhead.
In today's healthcare environment, especially with the Affordable Care Act, insurance and eligibility verification are absolutely critical. Identifying patient responsibility upfront prior to services rendered is critical to managing receivables. In the absence of proper eligibility and benefit verification, countless downstream problems are created — delayed payments, reworks, decreased patient satisfaction, increased errors, and nonpayment.
Accurate charge data entry – entering the correct patient demographics and financial information into the billing and coding systems system are also critical. In addition, validation of procedure codes to documentation and CPT/ICD coding will help avoid downstream collection problems.
Daily insurance claim submissions with claim edit corrections and reconciliation of all claims will provide an immediate boost to your revenue cycle and keep it healthy over the long run.
Proactive accounts receivable management is a must! This includes monitoring the status of all accounts and aged receivables with ongoing denial management and credit balance resolution for all applicable accounts.
And finally, outbound and inbound phone center support which includes soft collection calls, pre-bad debt management calls, self-pay patient calls, incoming billing inquiries, patient updates/payments and statement production for improved collections.
If this health system had an RCM solution, in place, like the one just described, we would not be reading about them in the newspaper.