The Obama administration and health insurers took steps recently to standardize and improve the measures that are intended to gauge the quality of healthcare. The CMS and trade group America's Health Insurance Plans (AHIP) have announced an agreement to adopt a core set of quality measures for the nation's doctors. Officials say the measures are necessary as payers and consumers bear more responsibility for finding and purchasing high-quality care and providers are increasingly paid under contracts tied to their quality performance. This is a good move!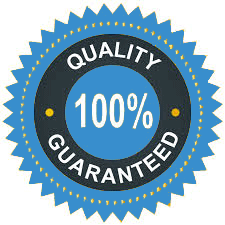 Nobody benefits when doctors spend time collecting different data for multiple insurers instead of using those resources to improve the quality of patient care. This agreement to standardize quality measures can accelerate development of capturing data that patients care about most – how fast they recover from any illness or treatment.
The most important aspect of this new quality program will be how it deploys superb clinical documentation and expert medical coders to identify and codify these new quality measures.
Medical coding is the lifeblood of a revenue cycle, regardless of whether or not it is used in pay-for-performance contracts. Accurate and efficient coding is crucial to meet financial and compliance goals. Medical coding can be complex yet time sensitive, where being down even a single coder can impact revenue. Healthcare providers need reliable medical coders who are accurate, productive, and experts in all types of inpatient and outpatient coding.
An expert HIM company can provide immediate, experienced coding professionals to help healthcare providers capture these new quality measures. Whether the medical coders work on-site or remote, U.S. or global, their knowledge and training is top notch. They know the most current coding regulations and keep up to date with the latest in patient care in the clinical and hospital setting. Strict enforcement of coding compliance guidelines, ongoing reviews, and a commitment to continuing education promotes coding accuracy, data integrity, and proper claims submission.
These new quality measures are also making accurate clinical documentation more important than ever. RAC, Medical Necessity, ICD-10, pay-for-performance, and the growth in volumes resulting from the ACA are all impacting healthcare organizations. The ability to get reimbursed is directly dependent on the quality of clinical documentation. Missing, poor, or non-specific clinical documentation will result in lost revenue.
Outsourcing can help you comply with the new quality measures and get you paid faster by improving your clinical documentation. Outsourced CDI specialists are professionals of the highest caliber. They are credentialed, experienced, and they are passionate about getting even the smallest details right. Whether the CDI professionals are assessing your program or supplementing your staff, they can help you develop, improve, and maintain your clinical documentation to meet the new CMS and AHIP quality measures.