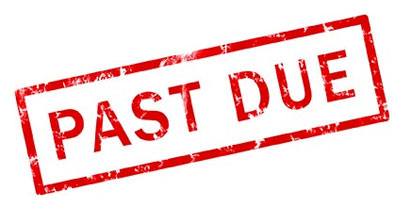 Hospital Revenue Cycle Management is about to be challenged by an unintended consequence of the Affordable Care Act (ACA). Even as hospitals are set to see an influx of newly insured patients, industry watchers warn that bad debt may become an even larger problem under theACA, putting more pressure on already thin margins.
The projected increase in hospitals' bad debt is expected to come from the out-of-pocket expenses that the new influx of self-pay patients must pay. The self-pay problem has increased in recent years, as more Americans have made the switch to high-deductible health plans that bring more out-of-pocket costs. Now, health care executives and industry analysts are concerned that even more revenue may be at risk, as consumers, many of them new to health insurance, buy "bronze" and "silver" plans that will cover only about 60 and 70 percent of their healthcare costs.
Under the ACA, deductibles will range from $6,350 for individuals to $12,700 for families, before any of the insurance plans begin making payments — exacerbating an already bad situation. Sean Parnell, author of the book, The Self-pay Patient, has warned that as many as 75 to 80 million Americans will end up self-paying for the majority of their healthcare.
HCA, the country's largest hospital company, recorded over $1 billion in provisions for doubtful accounts last quarter, representing 12.1 percent of the company's revenue. Nashville-based LifePoint Hospitals, which operates in more rural markets, recorded over $180 million for bad debts in the last quarter, representing 20 percent of revenue.
One of the problems is that self-pay account collection can be extremely labor-intensive and expensive. Outbound communications (i.e. invoices, letters, phone calls, etc.) need to be sent to each individual patient in an effort to collect the monies owed. As a result of these necessary communications, collecting patient-pay accounts can be very costly, often much more than collecting from insurance companies. Self-pay accounts also tend to pay more slowly than other types of accounts, with the exception of possibly Medicaid. Additionally, if not followed-up on properly, the chances of a self-pay account actually being paid drops dramatically after discharge.
This new financial challenge comes at a time when many hospitals are struggling hard to just keep their doors open. Let's hope this new wave of self-pay patients doesn't swamp an already shaky healthcare delivery boat!