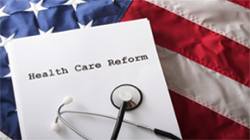 The good news about the Affordable Care Act (ACA) is that more patients should have insurance coverage and seek care from physicians. The bad news is that some practices may need to turn away patients due to the fact that they are "closed" to new patients or patients will have long waits for initial appointments. The Medscape Multispecialty e-Newsletter recently offered some good advice to physicians who may be swamped with these new patients — who will have very high deductible insurance plans. They suggest physicians:
• Adopt advanced access scheduling to see patients when they want to be seen. Offer an "open" schedule for some visit slots or perhaps most of the day to permit patients to be accommodated as they call for an appointment. This involves evaluating the volume of patient access requests on a daily basis and ensuring these requests can be accommodated. The extent of open slots is also dependent on the physician's specialty.
• If a practice has the capacity to accept new patients, ensure you are geared to take calls and online requests from new patients seeking an appointment. Train employees to use a script to effectively direct patients to other physicians in your practice if your schedule is full. This will ensure your group will not lose patients to competitors in your market.
• Consider scheduling established patients only 12 weeks out and use the appointment recall function of your practice management system to schedule patients for visits beyond this timeline. This frees up the schedule to accommodate new patient demand and vastly reduces the time and staff resources to handle reschedules of pre-booked appointments, which often exceed 30% — and will probably increase under ACA.
What Can You Do to Educate the New Patients?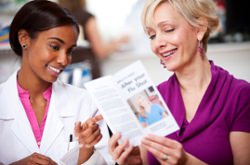 Patients are understandably confused regarding the insurance exchanges. Health insurance is complicated, and the questions patients may have will consume more time than you have to offer in the exam room. Here are the types of questions physicians are receiving from patients — and suggestions on how to best handle them:
Q. My employer is no longer offering insurance, and I have been sent to the exchange. Which plans are you on so I can continue to be seen by you?
Q. Do you think I should sign up for a Bronze plan or a Platinum plan? Important they understand they will be responsible for over $6,000 for individuals and over $12,000 for families.
Q. Will you offer a self-pay discount if I sign up for a high-deductible plan? Another important consideration.
Q. Has the payer notified you of any changes to their physician network? I want to be sure I can still have you as my doctor.
To respond to these questions, it's vital to have determined the answers to the payer-related questions posed above. If you don't know which payers are part of your exchange — and whether you're involved with them — you won't be able to serve as a resource for these patients. Identify financial counselors in your practice who can take the telephone questions, electronic messages, or in-person queries from patients related to their health plans, coverage terms and your self-pay policies.
Identify the patient navigators in your area who are assisting patients with the exchange enrollment process and refer patients to them with questions regarding exchange plans. You can get a listing of support in your community from the federal website.
Develop a Q&A sheet or brochure of the most common questions patients are asking and post it on your website, with a link to your state exchange or the federal exchange. Revise your financial policy to ensure that patients understand common terms, such as "copayment," "coinsurance," and "deductible." Define in yourpolicy — the money that will be collected at the point of care when patients present for their visit.
The health plans provided on the exchanges offer a cafeteria of menu options related to patient premium and out-of-pocket obligations. The key to business survival in this changing world of health plans is based on three critical points:
(1). Make sure you understand the exchange plan details and know what you will be paid.
(2). Your new patients understand their payment obligations and how to interact with your practice.
(3). Your practice is ready and can handle the new patient volumes.
Above all, make sure you receive the reimbursements you expect — and deserve