With the growing number of high deductible insurance plans and the Affordable Care Act (ACA), patients are now responsible for up to 35 percent of their healthcare delivery costs. Here are some staggering facts from MGMA and McKinsey & Company: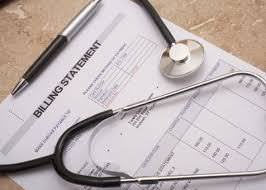 – Patient A/R growing to $660 billion in 2015
– $65 billion in bad debt projected
– Annual family deductibles average now up to $5,000
– Some ACA plans can approach $12,000
– 30% of patients walk out the door without paying anything
– 3.3 billing statements will be sent before a patient's balance is paid in full
– Only $15.77 of every $100 owed is recovered once turned over to collections
With patient self-pay amounts growing, are you prepared to collect these large deductible amounts at the point of care?
This new A/R environment requires new procedures and new thinking to deal with this new world of large self-pay amounts. You must be prepared to implement new technologies, and an end-to-end, outsourced, comprehensive revenue cycle management solution that includes complete billing and collections services with call center follow-up support which includes compassionate collection methods used by highly trained professionals.
Make sure your outsourcing partner has expertise in multi-specialty collections and billing, and is well versed in all Medicaid state plans, managed care plans, government-funded programs, third-party insurance, and Medicare billing rules. It is also important that your outsource partner has a staff that is highly trained in compassionate collection techniques that do not employ "strong arm" tactics which can upset your patients.
In the high deductible insurance world, insurance policy and eligibility amount verifications are absolutely critical. Identifying the patient's responsibility upfront, prior to delivery of services, is critical in managing your receivables. In the absence of proper eligibility and benefit verification, countless downstream problems are created — delayed payments, reworks, decreased patient satisfaction, increased errors, nonpayment and bad debt.
An outsourced, end-to-end, back office solution can provide the services you need to help you survive in this new world of high deductible insurance plans.