Thank you, Yogi; it's happened again – Another ICD-10 Delay
Last year, at least, we knew who was behind the delayed implementation date – CMS. As of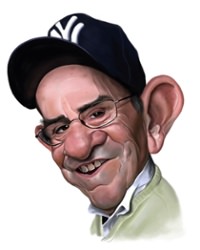 yesterday, no organization or lobbying group had come forward to take responsibility for slipping a one sentence addendum into a much larger bill. This one sentence has delayed the inevitable for another year.
Pushing back the deadline, as good as it looks for many providers, only delays the inevitable. There are major downsides for continuing to rely on ICD-9 – a woefully inadequate coding methodology – that should have been phased out years ago.
There are good reasons why almost all other major nations made the switch to ICD-10 over a decade ago. On its online ICD-10 FAQs section, the American Medical Association (AMA) explains the necessity of replacing ICD-9 this way:
The ICD-9 code set is over 30 years old and has become outdated. It is no longer considered usable for today's treatment, reporting, and payment processes. It does not reflect advances in medical technology and knowledge. In addition, the format limits the ability to expand the code set and add new codes.
There is an upside to this second delay – Use this time wisely! There will be NO excuse for not being prepared on October 1, 2015. This additional window of time presents an opportunity for U.S. healthcare providers to spend this period preparing for the significant impact that ICD-10 will bring. Many healthcare facilities were dreading the October 2014 implementation date; however, there is now time to prepare for the monumental changes this sweeping reform will precipitate.
Don't stop your preparation efforts!
Hopefully you had begun and were well into your ICD-10 transition efforts. Don't slow them down; redouble your efforts. Make sure you:
Have a strategic ICD-10 plan of action in place and are executing it.
Continue all education and training activities.
Continue all clinical documentation improvement (CDI) activities.
Begin dual coding as soon as possible
Add some form of computer-assisted coding (CAC) to your workflow.
Add outsourced expert coding assistance to your staff
Employ outside auditing assistance to ensure you are ready.
This second delay will give you time to be prepared – if you were not. If you feel you were making good progress in your preparations, good for you! Keep practicing your skills and you won't lose a penny of reimbursement when the inevitable happens – the transition to ICD-10.
We will close with another quote from Yogi which comes to mind:
"If you don't know where you're going, you might end up some place else."