In a recent Modern Healthcare article, long-time IT editor, Joseph Conn, predicted a "rocky"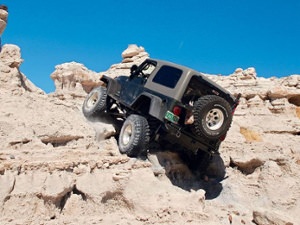 ICD-10 roll-out according to a survey conducted by the magazine. Even though the majority of respondents were optimistic, chaos is the predicted descriptor of the Oct. 1 deadline for nationwide conversion to the ICD-10 codes, according to the survey.
CMS Administrator Marilyn Tavenner said recently in no uncertain terms that the agency will not budge on the Oct. 1 start date for ICD-10.
Meanwhile, this week, the CMS has authorized contractors processing Medicare claims to perform one-way testing with select providers submitting ICD-10 coded claims. The CMS also committed to conducting more robust "end-to-end" testing later this summer.
CMS testing is absolutely necessary for both providers as well as third parties, such as claims clearinghouses, to know whether the nation's largest healthcare payers and providers are prepared for ICD-10. For providers, however, investing now in physician and coder training on documentation with the more complex and granular ICD-10 codes is a key mitigation strategy.
Another provider mitigation strategy is to improve external and internal organizational communication between health information technology systems vendors, internal IT departments, health information management staff and physicians.
Everyone involved in the new coding process must be on board with preparation for their transition, including vendors and IT professionals. It is critical that the HIM department has a firm, dual-coding strategy in place. They need to let the physicians know what is working and what is lacking in their documentation for ICD-10 through formal clinical documentation improvement (CDI) processes.
ICD-10 is a change of momentous magnitude – everything possible must be done to mitigate its possible devastating effects.