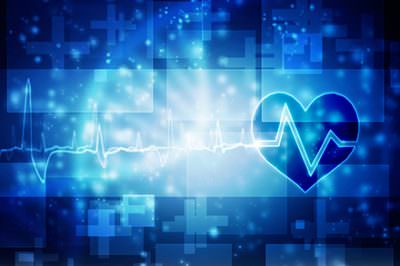 Efficient medical coding services improve your bottom line
Medical coding services: For the health of the business
Today's health care providers are challenged with oversight and regulation that many are considering changing specialties, going to work at a hospital or other medical facilities, or leaving medicine altogether: 57 percent of doctors in a recent national survey said their feelings about the medical profession are either somewhat or very negative, while 40 percent indicated that medicine has changed enough to cause them to accelerate their retirement plans.
Other providers, however, determined to preserve the dream career, have become astute businesspeople that can read a profit-loss statement as easily as they can read the digital images of a CT scan. Among their workarounds is the outsourcing of non-patient-centered duties to reliable third-party entities.
Many physicians feel the need to return to school after so many years of schooling to earn a master's in business administration. While it helps a physician become a better manager of the practice of medicine, it does cut their time considerably as they try to balance their dream career of being a physician working with patients to understanding the business side of the practice. For a physician's practice to grow, they must have a steady flow of reimbursements for services rendered. Even with the added education of a master's degree in business, many physicians still cannot properly do medical coding for the services they provide or train their staff to do so. Even a small physician's office cannot afford to become bogged down trying to properly medically code all their patient visits and procedures. This is when medical coding services are essential to a physician's practice or any medical facility.
Even if a physician's office has one person dedicated to medical coding, they may find that person bogged down when a reimbursement gets kicked back and therefore backlogs the coding flow process to take time to research why a reimbursement was denied and what can be done to get it approved. Where things really become tricky is when a patient falls under several categories. Diseases rarely stand alone. For example, if a patient has type 2 diabetes, the patient is also likely to have other illnesses that are exacerbated by poor control of diabetes. If the patient is severely overweight, as in morbidly obese, the patient might also suffer from hypertension, high cholesterol and high triglycerides. There is an increased risk for cardiovascular disease because of the combination of these other illnesses. Each disease and its treatment plan must be coded correctly. Medical coding services by a medical coding company are paramount in keeping the reimbursement flow moving.
At or near the top of the list of outsourcing possibilities are medical coding services.
Medical Coding Companies to the Rescue
Outsourced medical coding services offer physicians and medical enterprises the opportunity to trade primary oversight and responsibility for an essential administrative service for the lure of increased patient time, and thus, increased job satisfaction and quality of life. That's because they no longer have to spend the time managing a person or people to accomplish what can be done externally, usually with greater efficiency and better results.
Outsourcing medical coding services have become standard for many healthcare enterprises
Engaging a medical coding services company means:
Increased code compliancy – Coding rule changes can result in missed revenue opportunities, something particularly valuable in the era ofICD-10.
Increased coding accuracy – The chances of errors in coding are enormous and can affect not only charge and collection amounts, but also costly management time as well.
Increase coding throughput and cash flow – Medical coding services are often responsible for restoring healthy cash flow due to prompt accurate filings and decreased accounts receivable days.
Reduced DNFB accounts – One key reason for increased DNFB accounts is the lack of qualified coders.
Optimized reimbursement – Medical coding services understand the nuances of codes and how to properly code to meet the specificity requirements of ICD-10.
It is these benefits, and many others, that improve the overall health of the medical enterprise while preserving high standards of patient care.
Trust the medical coding services experts
Founded in 2005, GeBBS Healthcare Solutions provides experienced and trusted medical coding services for a diverse assortment of healthcare enterprises. Our clients benefit from:
10+ years of hospital and provider experience
A network of over 4,000 experienced industry professionals
Corporate security certifications: SSAE 16 Type II, ISO/IEC 27001:2013, and ISO 9001:2008
Coding over 5 million charts monthly
Real-time dashboard reporting via GeBBS' proprietary SaaS technology
A client-centered focus on achieving maximum coding accuracy through continuous improvement of our people and technology
By leveraging our human resources, processes, and technology, GeBBS clients reduce operating and capital costs, recover revenue, improve patient satisfaction, and increase productivity. Most important, healthcare providers see improved job satisfaction due to a reduction in their administrative and internal management duties.
For more information on how GeBBS can become your strategic medical coding services partner, call (888) 539-4282 or click here to contact us online.