GeBBS Healthcare Solutions, Inc., an industry leader in healthcare revenue cycle management (RCM) outsourcing solutions, announced that it had opened its latest global delivery center in Aurangabad, India. This 25,000 square foot facility with the capacity for 560 staff adds to the company's scalability to onboard two large clients and meet the needs of its ever-expanding healthcare client base.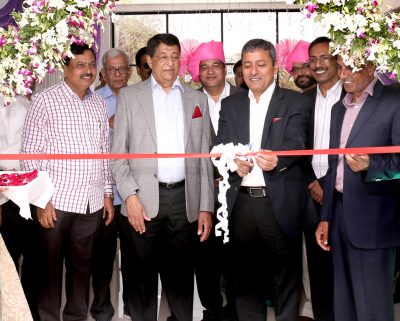 "We take great pride in our newest state-of-the-art facility that provides an infrastructure for our staff to exceed client expectations," said Milind Godbole, Managing Director at GeBBS Healthcare Solutions. "I am truly pleased to have our staff, including the largest radiology coding team actively servicing our existing clients, as well as being positioned to support new clients, in this facility."
This new facility also provides invaluable business continuity capabilities with GeBBS' Mumbai and Manila locations. In all, GeBBS has over 4,000 experienced RCM staff throughout the world supporting hospitals and providers across the United States.
About GeBBS
GeBBS Healthcare Solutions is a leading technology-enabled provider of revenue cycle management (RCM) solutions. GeBBS' innovative technology, combined with its over 4,000-strong global workforce, helps clients improve financial performance, compliance, and patient satisfaction. GeBBS solutions include Health Information Management (HIM), eligibility and verification, accounts receivable management, and patient access. Headquartered in the Los Angeles, CA area, GeBBS has won numerous accolades for its medical coding outsourcing and medical billing outsourcing, including being ranked in Modern Healthcare's Top 15 Largest RCM Firms, Black Book Market Research's Top 20 RCM Outsourcing Services, and Inc. 5000's fastest growing private companies in the U.S.