Leadership
GeBBS operates in multiple geographies and locations and is exposed to external technological, legal, environment, market, political, economic risks in all these locations. Keeping in mind the complexities, multiple layers of governance are defined to ensure appropriate level of expertise & insights in global risk management.
Board of directors, CEO & MD through their various committees monitor the management of global operations and provide guidance to ensure compliance to all the regulatory and stakeholder requirements alongside achievement of the business & sustainability objectives.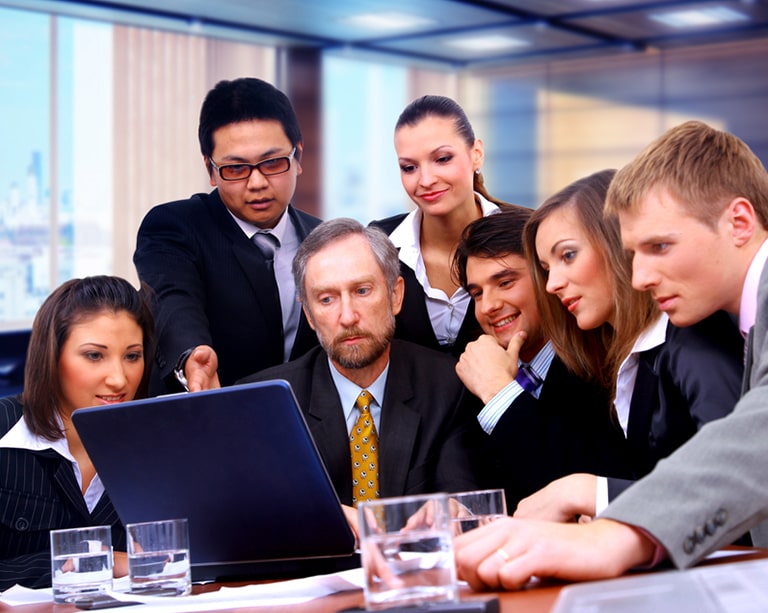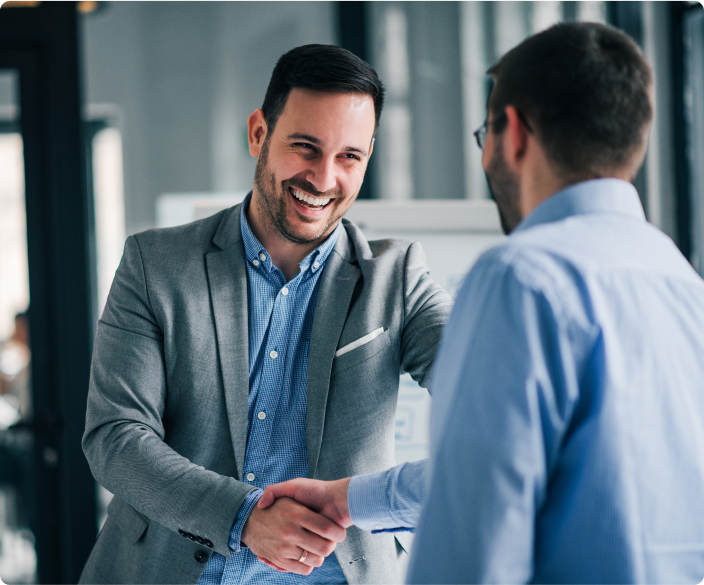 Stakeholder Expectations
GeBBS deals with all its stakeholders – investors, regulators, and customers, with trust & transparency. Good governance and value delivery through ethical practices are at the core of our operations. Some of the accolades that we are proud & thankful to our customers, investors and employees are:
GeBBS Healthcare Recognized as a Leader in the 2023 IAOP® Global 100 Outsourcing List
GeBBS Ranked in Top 3 RCM outsourcing firms by Black Book
GeBBS Named as "Leader" in Everest Group Medical Coding Operations PEAK Matrix® Assessment 2023
GeBBS Successfully Completes SOC 2® Type 2 Certification
Enterprise Risk Management
Enterprise Risk Management
Risk management is part of the strategy and objectives setting exercise to day-to-day operations. GeBBS follows COSO treadway commission framework for Risk management.
Formal authority, responsibility, and accountability for designing, implementing, and sustaining effective risk management processes rests with the Audit Committee (RAC). RAC is overall responsible for advising on the key risk management programs and risks to be reported to Board.
CEO & MD is authorized to review & approve programs that ensure compliance of Risk management policy. Chief Risk & Compliance Officer (CRCO) is responsible for establishing governance and driving risk management and compliance programs.
Table on the right shows our risk management process.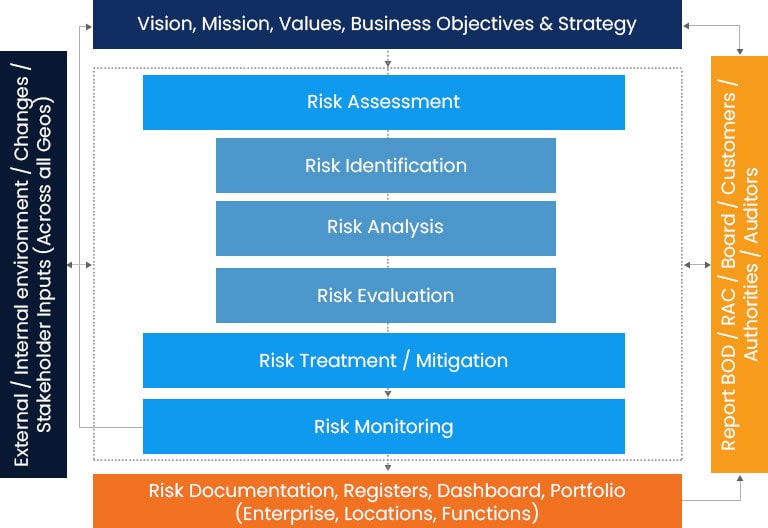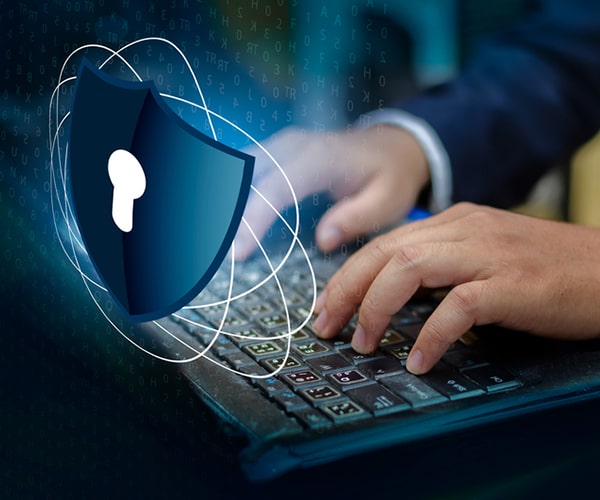 Security & Compliance
Information Security & Safeguarding of PHI/ PII data is the prime focus, given the nature of healthcare business and sensitive nature of information that we handle for our customers. We ensure our employees are trained and abide by key compliances that ensure the ethical values are implemented even in day-to-day affairs like Anti-Corruption Anti-Bribery, Code of Business Ethics & Conduct, Supplier Code of Conduct, Policies like clean desk & cell phone, access controlled secure delivery areas, etc.
The appropriate amount of internal & external monitoring controls has ensured that GeBBS centers are certified on HITRUST, PCIDSS, NIST, ISO 27001.
We are compliant with ISO 9001:2015 for Quality Management as we are committed to provide high quality, reliable and innovative healthcare outsourcing solutions by continually improving our processes and competence level.
Business Continuity Management (BCM)
Business Continuity Management (BCM)
BCM has gained a very high importance post COVID era. However, at GeBBS we have always identified this risk as critical to our & our stakeholder's businesses and have put in place proper planning and controls to ensure we deliver our promises. We have spread across various centers in USA, India & Philippines which help us to de-risk the dependency on any site. Our training, recruitment & HR teams are managed centrally and operate locally to ensure our talent pool is never at risk. We have invested in technologies like VDI (virtual desktop interface), best-in-class network and application security, encryption, etc. to provide secure remote working experience. During pandemic lock-down scenario, we have successfully delivered services to our clients.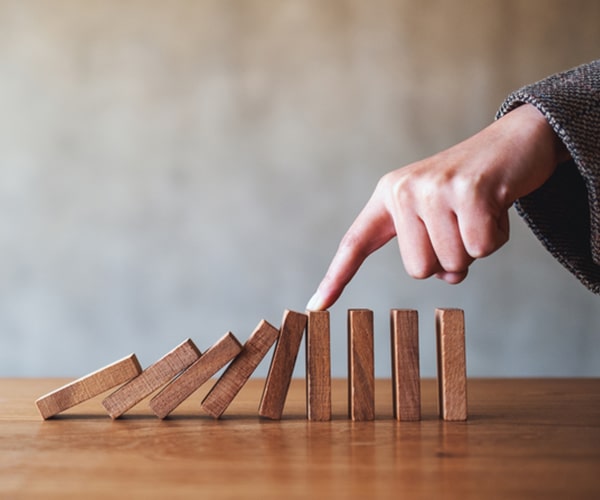 Other ESG areas to create value through positive impact.