A Professional Business Process Outsourcing (BPO) Partnership Can Help You To Be Prepared for Natural Disasters like Hurricane Sandy.
No one could have predicted the magnitude of the recent devastation wreaked by Hurricane Sandy across the eastern part of our nation. CNN reports that "at least 81 people in the United States and two in Canada have died as a result of Sandy, raising the storm's overall death toll to 150. It earlier claimed 67 lives in the Caribbean. But the struggle toward normalcy ramped up Thursday, as authorities in nine states tallied worked to restore basic services like public transit and electricity. About 4.9 million customers across the eastern United States were still in the dark early Thursday, down from the nearly 8 million who lost power shortly after the storm hit".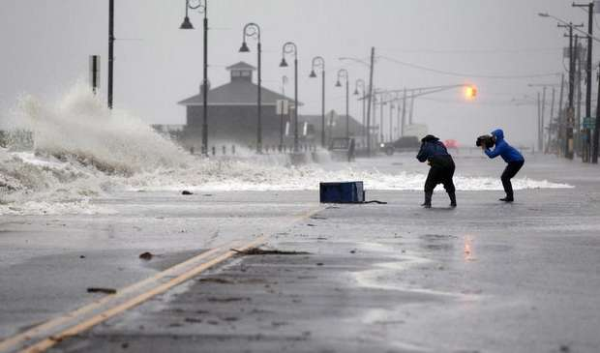 GeBBS Healthcare Solutions, with headquarters in Englewood Cliffs, New Jersey, sends thoughts and prayers to all affected by Hurricane Sandy. Much appreciation and respect to those first responders and all rescue organizations like Red Cross. The city of Englewood, NJ, implemented Emergency Notification system Swift 911 and NJ Register Ready for individuals with special needs who live and work in the City, a system designed to plan better for adverse conditions that may occur unexpectedly.
While we were unable to get more precise forecasts for Sandy, we can prepare.
The only action healthcare providers can take against such natural disasters is to be prepared for their devastating effects. If we can predict what will happen, this gives us a lot better chance to control things. Natural disasters like Sandy produce immediate and lingering adverse effects for the delivery of patient care, but they can also produce hardships for a healthcare provider's financial operations.
How can your hospital be prepared to deal with serious disruptions in your billing functions, medical coding, revenue cycle management, & accounts receivable follow-up?
All healthcare facilities have back-up plans to ensure the continuity of patient care, but how many have an established plan to ensure the uninterrupted work of their financial operations? My supposition is — not many.
These financial interruptions can take various forms — key employees not being able to perform their functions, damages to the physical plant and compromised IT operations that prevent financial work from being completed onsite.
How can your healthcare facility protect itself against these potential adverse financial effects?
The answer: Professional Business Outsourcing (BPO) Partnership.
Before a disaster strikes, your hospital needs to establish a relationship with a proven healthcare business or knowledge process outsourcing company that has experience in handling end-to-end healthcare financial operations, including billing, coding and A/R management.
The partner should have highly experienced personnel and be able to meet and even exceed your expectations. Their coders should have either the CPC or CPC (H) certification by AAPC and/or the CCS certification by AHIMA. Their billers should have CCAT, CPAT or CPAM certification by AAHAM.
This partnership should be in place well before any disaster might occur in order for the partner to become familiar with all of your facility's financial operations. This can be accomplished by having your outsourcing partner handle some part of all the financial operations they would be expected to manage during a disaster. Therefore, your outsourcing partner will be completely prepared to handle, offsite, any financial operation that is disrupted by an unforeseen natural disaster