A recent article on the Radiology Business Management Association (RBMA) web site discussed consumer's frustration with the cost of medical care as being at an all-time high as many purchasers of narrow-network, high-deductible and high-co-pay health plans are finding out that the benefits they get from their monthly insurance premiums are much more limited than they thought. One target of their frustration is "surprise" medical bills for services such as radiology, as well as other medical specialty services that a patient may receive from an out-of-network (OON) physician, while either receiving emergency care or a planned treatment at an in-network facility. It is an issue that has been covered by the likes of Consumer Reports and numerous other publications in recent years. In response, state legislators in nearly two dozen states are either considering or have already passed laws to protect patients from such unexpected/surprise bills.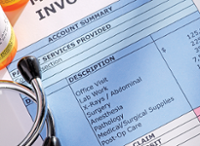 Both California and New York have passed "Surprise" Medical Billing laws. The California Law applies to plans and insurance policies issued in California, amended, or renewed after July 1, 2017.
It is important for providers, health plans, and insurers in California to quickly create a plan to successfully navigate this new law. It is also important to note that these new California and New York regulations may be harbingers of laws elsewhere as it represents the next step in the evolution of state legislative efforts to address the tricky issues that arise when beneficiaries receiving OON services without a reasonable opportunity to consent to them.
This is precisely the time to engage with a partner who brings a deep understanding of the revenue cycle and provides tailored insurance billing solutions that cut through the complexity with expertise, operational excellence, and a sophisticated approach. An expert outsourced billing partner can deliver solutions specific to each client's need, while working with a client's host system and using its tools to build efficient workflow processes with higher output through the use of a hybrid of automated and manual solutions.
The healthcare environment is changing with these new "surprise" medical billing laws, The Affordable Care Act and whatever evolution may follow, and the transition to ICD-10 all put added layers of expense and complexity on our already burdened billing systems. Patient volumes are on the rise with the newly-insured population, and high-deductible plans putting added pressures on revenue cycle operations and the drive to collect payments.
The key to success is access to a large pool of outsourced, qualified denial management experts who can work in any healthcare environment and that understand the new compliance laws, such as "surprise billing," and how to quickly and correctly analyze account history, appeal denied claims, and get timely turnaround to recover on and close out A/R. Outsourced RCM analysts adept at trending denials and looking for patterns of deficiency will increase cash flow and reduce aging A/R.