According to data from the latest quarterly Crowe RCA Benchmarking Analysis: "Patient Financial Responsibility on the Rise," healthcare providers could be facing a major threat to their revenue cycles. The analysis found that in the past year, insured patient financial responsibility has grown from 23.3 percent to 26.9 percent for outpatients and 10.2 percent to 12.1 percent for inpatients.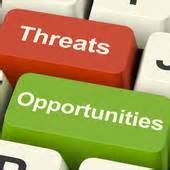 This new revenue cycle threat comes from the fact that patients continue to take on more financial responsibility for their care due to participating in high-deductible health plans, especially those of the Affordable Care Act, (ACA). In 2017, the out-of-pocket maximum for ACA can range from $7,150 for an individual plan to $14,300 for a family plan before marketplace subsidies kick in. Healthcare providers are struggling with collection rates as they try to adapt to increasing patient responsibility amounts for insured self-pay co-pays and deductibles, according to the Crowe benchmarking data.
This trend is expected to grow over the next few years. As a result, both patient liability and bad debt are on the rise and healthcare providers are experiencing unprecedented revenue and margin pressure. Hospitals and clinics have become like retail organizations, which need to provide their consumers with access to payment capabilities at point of service, via the web, through payment plans, and more. The answer for healthcare providers is to take advantage of professional outsourcing companies who have expertise in patient access management solutions that can improve patient satisfaction, while lowering your collection costs and increasing revenue. These necessary outsourcing services include:
– Scheduling, Eligibility Verification, and Pre-Authorization
– Patient Call Center
– Self-Pay Collections
Self-pay collection is the most critical of these services. A recent McKinsey study found that 74 percent of insured consumers indicated that they are both able and willing to pay their out-of-pocket medical expenses up to $1,000 per year and 90 percent would pay for medical expenses up to $500 per year.
Reasons for a rise in self-pay bad debts are due in part to inefficient and ineffective collection practices followed by most billing companies and physician practices. An expert self-pay collections team uses technology-enabled practices to maximize patient contact with:
– Easy to understand patient statements
– Automated dialers
– Digital messaging campaigns
– Mobile technology to drive text messaging campaigns
The outsourced self-pay collections team leverages analytics to arrive at the best time to contact patients and their propensity to pay scores to create outbound campaigns that are patient experience-oriented, non-obtrusive, and drive higher patient connect ratios.
Don't let high-deductible, self-pay insurance amounts wreck your revenue cycle. Work with an experienced outsourcing team that will provide your patients with flexible payment options and easy access to payment capabilities for web, phone, credit card, and e-check payments.