By Nitin Thakor, GeBBS President & CEO
Cigna ended its merger agreement with Anthem on Valentine's Day and said it will seek $13 billion in damages from Anthem on top of the $1.85 billion break-up fee outlined in the deal. The planned $54 billion merger was blocked by a federal district court last week on anti-competitive grounds. Cigna said the reason for the break-up was that the potential alliance cannot and will not achieve regulatory approval and was calling off the deal in the best interest of its shareholders. Industry analysts are projecting that Anthem will not pay the break-up fee without a fight.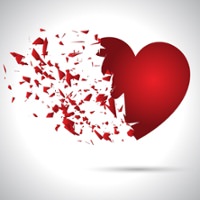 Also ironically on Valentine's Day, another merger went sour. Aetna and Humana announced they had terminated their $37 billion merger following a U.S. district court judge's ruling against the deal.
In this case, Aetna will not seek an appeal and instead will pay Humana $1 billion to terminate the agreement. Aetna will also pay Molina Healthcare a break-up fee to end their agreement. Aetna had agreed to sell Molina some of its Medicare Advantage plans to win court approval for the Humana deal.
What does all of this mean?
While both mergers were blocked for different reasons, there is at least one conclusion that can be drawn from both. Industry analysts are saying that the courts have been quick to embrace the flexibility and creativity of the Obama administration's antitrust enforcers in terms of defining product markets.
With a new administration in power, all of that could change. It's anyone's guess which way it will go. President Trump's actions have not matched any previous administrations. He's been very surprising in many different ways.
My guess is that the fast pace of enforcement we saw under the Obama administration appointees will slow, but I don't think it will disappear. Consolidation in the insurance industry isn't going away. It's very likely that the mega-mergers will slow down, but larger companies may decide to pick off smaller competitors farther down the chain. More importantly, in my opinion, this will be the impact of the planned repeal of ACA. Let's wait and see what Congress and the President are able to accomplish with this and how they plan to reconfigure the provision of health insurance and healthcare services.