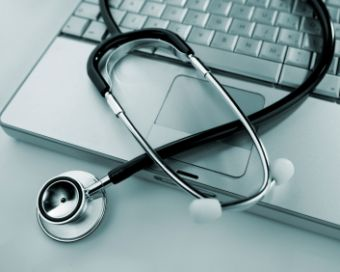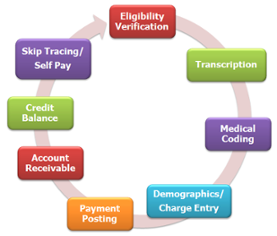 Due to technology advances and process virtualization, the healthcare industry now has access to the highest-quality/lowest-cost services anywhere in the world, creating a unique opportunity to transform care delivery in the U.S. and around the world.
Healthcare providers can now leverage global supply chains and operating systems for high quality solutions and expert talent pools (e.g., offshore coding of medical charts and revenue enhancement services), thus eliminating major healthcare cost centers. This globalization has already begun and is often totally transparent to many end users of the services. One such global provider is GeBBS Healthcare Solutions.
With an in-depth understanding of the industry, GeBBS is totally focused on providing end-to-end solutions to help healthcare providers meet today's information technology challenges. The company employs a local service delivery model using global resources to rapidly deliver high quality, cost-effective BPO solutions. By basing their support and account management locally, they are able to provide clients with high quality customer service using global delivery centers worldwide.
This onshore/offshore delivery model allows GeBBS to provide clients with the ultimate in services/products delivery capabilities. To maximize output at the lowest possible cost, the company moves work among their multiple state-of-the art global delivery centers. GeBBS measure the complexity of each process and the specific geographic needs in deciding where to process them. By basing their support center in the U.S., they are able to give a local feel to their client base and still be able to tap into a large pool of highly skilled, English speaking healthcare professionals.
In addition, they are able to accelerate delivery times by providing 24-hour per day, 7-day per week, work schedules made possible by the time difference between North America and India. All the company's delivery centers are HIPAA compliant and certified by TUV NORD for ISO 27001: 2005.
Their unique delivery model allows the company to tap into a large pool of highly skilled, professionals that help clients succeed by leveraging the company's healthcare expertise and their innovative and cost-effective approach to outsourcing. GeBBS service and delivery are based on their highly skilled professionals, robust processes, proprietary workflow engines, world-class infrastructure, in-house expertise and a commitment to clients.
This combination makes the company an ideal partner for the following outsource healthcare services and technologies:
Eligibility and Benefit Verification
These remotely hosted centralized eligibility services provide hospitals and physician practices with high-quality, cost-effective patient insurance eligibility and related services that improve A/R cycles and increase cash collections by reducing write-offs and denials.
GeBBS provides high quality coding services to healthcare providers with experienced Certified Professional Coders (CPCs) accredited by the American Academy of Professional Coders (AAPC). The company's coders have proficiency in CPT-4, HCPCS, ICD-9-CM, LCD/NCD and CCI EDITS.
Revenue Cycle Management Services
GeBBS provides a wide range of healthcare revenue cycle management (RCM) services by leveraging their experienced people, proven processes and information technology to provide operational and financial solutions to their clients that help them maximize reimbursement and reduce expenses.
GeBBS credit balance services ensure that outstanding credit balances are accurately resolved in an expeditious manner, using a highly client-centric model.
Pharmacy Transcription and Billing Services
GeBBS provides transcription and billing services to hospital and retail pharmacies, delivered by highly skilled and qualified pharmacy school graduates located in their global delivery centers.
GeBBS also provides global proprietary workflow technologies and automation tools that increase productivity, improve the quality of work, and provide the data, information, and the business intelligence clients need to make more informed decisions.
iCode — combines expert workflow technologies, rules based automation and certified coders to guarantee an accuracy rates of over 97% for all coding with a 24 hour turnaround time
iP2P — is a full-service outsourced payment posting solution for paper EOBs that provides for the automated receipt, processing and posting of all paper payments, including insurance payments, patient payments and correspondence.
iERA — is an optional module within iP2P that imports 837 claim data and converts paper EOB's into a postable ANSI 835/ ERA. This GeBBS solution allows clients to treat every remittance as an ERA.
iAR — is a sophisticated tool that streamlines A/R follow-up by allowing GeBBS to perform skill-based routing, manage inventory, and generate intelligent and customized reports..
All of these technology platforms increase clients' visibility into their data, automate their processes, streamline workflow and provide business intelligence to enhance the decision making process. They improve efficiency and scalability and allow clients to maintain their competitive advantage.