By Nitin Thakor, GeBBS President & CEO
A Healthcare Finance News article last year quoted a New Jersey hospital executive as saying: "Big is going to be better; small is not going to survive." Time will tell if he is right, but most industry analysts agree that the coming year will be full of acquisitions and mergers as hospitals, health systems, information technology companies, software firms, medical practices and other healthcare service providers seek to discover whether or not bigger is indeed better in the new world of the Affordable Care Act (ACA) — and whatever evolves from its planned repeal and replacement.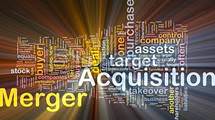 A prime example is United Health's recent announcement that their Optum unit would buy Surgical Care Affiliates for about $2.30 billion, creating a comprehensive ambulatory care services platform, including primary care, urgent care, and surgical care services. Surgical Care and its affiliates serve about one million patients per year in more than 30 states and operate 205 surgical facilities, including ambulatory surgery centers.
Not all provider realignments will be associated with mergers and acquisitions, some will come as partnerships to support better clinical integration and improved care delivery. The new CMS value-based payment reimbursement models create incentives to focus on prevention and the need for hospitals and healthcare systems to work together more efficiently. Even if health reforms, such as the new Quality Payment Programs under the Medicare Access and CHIP Reauthorization Act (MACRA) of 2015, weren't enacted, pressures in the private marketplace would have driven healthcare providers in this direction.
There is no doubt that market forces, including the enactment of ACA and other reimbursement issues, began the mergers and acquisition movement and continue to drive its mania. Healthcare is moving from being hospital-centered to population-health centered. Managing this transition requires providers to operate multiple local delivery centers to hold down costs and provide healthcare at a local setting.
Mergers also offer the opportunity to produce a cost savings, both in back office functions — such as purchasing, revenue cycle and IT — and ultimately enhance healthcare delivery through improved, standardized clinical protocols.
Only time will tell whether or not bigger is indeed better in the new world of whatever evolves from the planned repeal and replacement of the Affordable Care Act.