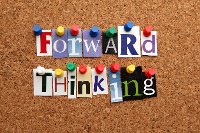 Most healthcare providers we talk to are worried (or at least concerned) about severe reductions, or even the complete stoppage, of their revenue streams caused by potential ICD-10 coding errors and slowdowns in their coding workflows – and rightly so! The transition to ICD-10 has the potential to produce a tremendous backlog of insurance claims.
The proper coding of medical documentation lies at the very heart of every healthcare provider's revenue cycle. Accuracy of this coding is paramount. The efficiency of it is essential, and its timeliness is critical. Failure, even on the smallest scale, in any of these areas will significantly impact your bottom line.
The obvious end-goal for every healthcare provider — during this transition — should be to ensure there is NO reduction or stoppage of their revenue stream. The challenge is how to achieve that goal.
In a series of upcoming blogs, we are going to share with you some best practices for achieving this goal. If you already have these strategies in place, congratulations! If you do not, please feel free to adopt any or all of the strategies that we will discuss over the next few weeks. Our goal is to see a strong U.S. healthcare delivery system come out of this momentous transition — unscathed.
Our upcoming blogs will address:
How to develop and execute a strategic plan of action
The specific strategies that need to be executed
Staff education and training activities
The importance of CDI and how to accomplish it
Dual coding and why it's important
Adding outsourced coding expertise to get you through the transition
Using some form of ICD-10 computer-assisted coding (CAC) technology
Employing outside auditing assistance to ensure/validate you are READY