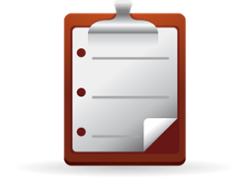 In an earlier blog, we admonished healthcare providers not to let their revenue cycles be swamped by the rising number of new self-pay patients entering the healthcare delivery stream. Under the Affordable Care Act (ACA), the self-pay portion of a healthcare provider's receivables is going to increase significantly. According to a recent Healthcare Financial Management Association (HFMA) study, the current self-pay average is 20 percent of a healthcare provider's receivables, but that is only going to increase over the next few years. How to manage the accounts of patients who must pay a significant percentage of their bill out of pocket will be a key strategy to achieve or maintain profitability during the new rollout of federal reform mandates.
Big changes are taking place in healthcare in 2014. Thirty to forty million new people will be covered by insurance; however, that doesn't mean they won't have to pay anything out of pocket. Patients who have been covered by Medicaid or charity care in the past will now be covered by high-deductible insurance plans. Everyone will be expected to pay something.
How can healthcare providers cope with these changes? The HFMA reports 95 percent of hospitals are already seeing an increase in self-pays. Regardless of a hospital's payer mix, collection costs are going to increase. It costs seven times more to collect from an individual than from an insurer or the government.
The first step providers need to take is to ascertain how large this issue will be for them – what will be the size of their self-pay portfolio? For example, how much of a loss can you allow on the back end when you do collections? Many hospitals fail to do a good job of segmenting and identifying the likelihood that any given patient will or won't pay.
Hospitals should also employ technology both to decrease their costs and to increase the convenience for the patient. The HFMA says only 42 percent of hospitals have an online portal where patients can pay their bills online. Automatic dialers can increase the volume of calls you make, and interactive voice response systems can let patients pay their bills by phone without having to wait for a human. And, there are analytical solutions that can help you identify which accounts are most worth pursuing.
Many hospitals make the mistake of throwing more bodies at the problem without the right tools to help them. This only increases their cost of collection. Having analytics that support self-pay collections can have a dramatic impact on your overall collection efforts. And it doesn't have to be expensive; with the popularity of the software-as-service model, you can be up and running with very little capital investment.
Having patients pay their share, or some part of their share, up front is a good idea, but not very realistic for many patients. We're going to need a cultural shift where patients are expected to pay for care before they receive it. Hospital admitting professionals need to alert patients to the fact that they will owe something. This type of preparation will create the expectation of payment; if the healthcare providers don't create the expectation, it will not happen.
Can healthcare providers learn from other industries? It's about 75 percent less expensive for collection agencies to collect bills than for hospitals, because that's the only thing they do. They have the right analytics, the right technology, they are not afraid to ask for money, and they are persistent. It makes sense for hospitals to outsource self-pay receivables collection to agencies early in the revenue cycle, because they're good at it. It's a different tactic from using an agency after the charge-off — it's not punitive to the patient; it simply takes advantage of the agency's skills and resources.
Another thing healthcare providers might want to consider is paying incentives to their collectors. If an agency can make more money by hitting their numbers, that can be a powerful incentive. Another self-pay lesson can come from the financial services industry, because of the way these companies do portfolio management. Healthcare providers will need to look at their increased self-pay receivables as a financial portfolio that needs to be properly managed.