By Nitin Thakor, GeBBS President & CEO
According to a recent survey reported in Healthcare Finance, 83 percent of hospitals now outsource some accounts receivable and collections, 58 percent of hospitals outsource some contract management, 55 percent of hospitals outsource some denials management and 68 percent of physician groups with more than 10 practitioners now outsource some combination of collections and claims management.
The expected impact of ICD-10 on the revenue cycle will prompt providers to outsource even more of their revenue cycle functions the article states. Larger health systems are even more bullish on the trend. The survey found 93 percent of larger hospitals (more than 200 beds) anticipate supplementing their existing revenue cycle software with outsourcing services in the first quarter of 2016 as fallout from ICD-10 likely affects cash flow and more value-based reimbursement opportunities are presented.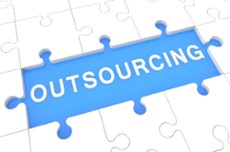 Outsourcing RCM: Onshore and Offshore Medical Coding and Billing
This trend is nothing new to GeBBS Healthcare Solutions. We have always promoted outsourcing as a means to cut through the complexity of revenue cycle management with proven expertise, operational excellence, and a sophisticated approach to business processes. Outsourcing providers have experienced, ready-to-deploy remote medical coding, denial management, and medical billing resources available immediately to ameliorate the effects of ICD-10.