Administration of vaccines is an important part of healthcare delivery, and a critical contribution to preventive public healthcare. However, risings costs are making it difficult to align vaccine administration expenses with revenues.
There may be some relief to these rising costs and it comes from something that was once seen as a burden for medical practices. That relief comes in the form of ICD-10 coding.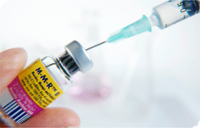 The transition to ICD-10 was seen as an administrative burden for many practices, but it does offer some relief in aligning vaccination reimbursement with actual costs. Compared to the previous coding system, ICD-10 recognizes the type of vaccine provided by the CPT or HCPCS code entered, negating the need for individual diagnosis codes.
The American Academy of Family Physicians (AAFP) offers specific coding guidance for practice billing patients covered by Medicare Part B and Medicare Part D. The Centers for Medicare & Medicaid Services (CMS) also offers guidance on choosing the right code for adult vaccinations, including the seasonal flu shot.
Correct coding is essential to receiving the proper reimbursements. A robust Health Information Management (HIM) coding program has never been more critical to the success of healthcare organizations than it is now. If your practice is not sure whether or not you have the expertise to code properly and receive the optimum reimbursements you deserve, it's time to engage with a partner who brings a deep understanding of how proper coding affects the revenue cycle.
GeBBS Healthcare Solutions provides Health Information Management (HIM) solutions that cut through the complexity with expertise, operational excellence, and a sophisticated approach. We are a leading provider of outsourced medical coding and coding validation audits, and we have a unique insight into your challenges when it comes to data quality and coding accuracy, productivity, and reliability.
Let our team of expertly trained and qualified Health Information Management coders, who adhere to the best practices in the HIM coding field, make sure you receive the optimum reimbursements for your vaccine administrations.