Hospitals reported that patient collection rates dropped by 17.6 percent once patients owed more than $1,200 in out-of-pocket costs, a Crowe Horwath study recently confirmed. Hospitals collect significantly less from patients with higher out-of-pocket costs. The study revealed that collection rates for patient accounts with balances greater than $5,000 were four times lower than collection rates for patient accounts with low-deductible health plans.
This trend has not surprised everyone who works in revenue cycle management. We alerted hospital financial executives about this trend over three years ago in a blog entitled: Hospital RCM May See More Bad Debt Due To ACA.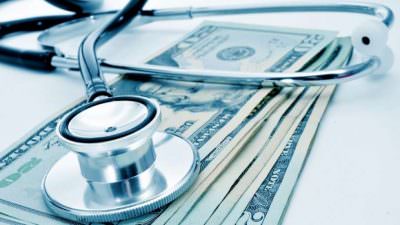 We predicted that a projected increase in hospitals' bad debt would come from the out-of-pocket expenses that the new influx of self-pay patients must pay. The self-pay problem has increased in recent years, as more Americans have made the switch to high-deductible Affordable Care Act (ACA) health plans that result in higher out-of-pocket costs.
Under the ACA, deductibles range from $6,350 for individuals to $12,700 for families, before any of the insurance plans begin making payments — exacerbating an already bad situation. One of the problems is that self-pay account collection can be extremely labor-intensive and expensive. Outbound communications (i.e. invoices, letters, phone calls, etc.) need to be sent to each individual patient in an effort to collect the monies owed. As a result of these necessary communications, collecting patient-pay accounts can be very costly, often much more than collecting from insurance companies.
Self-pay accounts also tend to pay more slowly than other types of accounts, with the exception of possibly Medicaid. Additionally, if not followed-up on properly, the chances of a self-pay account actually being paid drops dramatically after discharge.
One way to ensure your revenue cycle remains as healthy as possible is to enlist the help of a healthcare outsourcing company to assist with — or handle completely — your revenue cycle. These organizations are expert at keeping your revenue cycle fine-tuned and optimized to its maximum performance level. There are literally dozens of advantages that third party revenue cycle companies can provide, such as onshore and offshore medical coding and offshore medical billing. Here, in my opinion, are the top 10 reasons why healthcare financial professionals should consider outsourcing.
You will see an increase in your reimbursements and collections.
Your labor costs for revenue cycle maintenance will be reduced.
Requires no capital investment.
You get immediate access to highly-skilled and expert personnel that will mitigate risks from frequently changing governmental regulations.
Staff members will be freed up to work on other critical financial issues.
You will receive daily, detailed financial reports upon which you can take immediate action.
Your revenue cycle will be easier to track and manage.
It's an uncomplicated solution that works from day 1 of implementation.
No additional staff, training or office spaces are required.
You get immediate peace of mind that you are doing everything you can to maximize your revenue cycle.
This new financial challenge of collecting high patient deductibles comes at a time when many hospitals are struggling. Let's hope this new wave of self-pay patients doesn't swamp an already shaky healthcare delivery boat!